What Is the Construction Bidding Process? Everything You Need to Know
What Is the Construction Bidding Process? Everything You Need to Know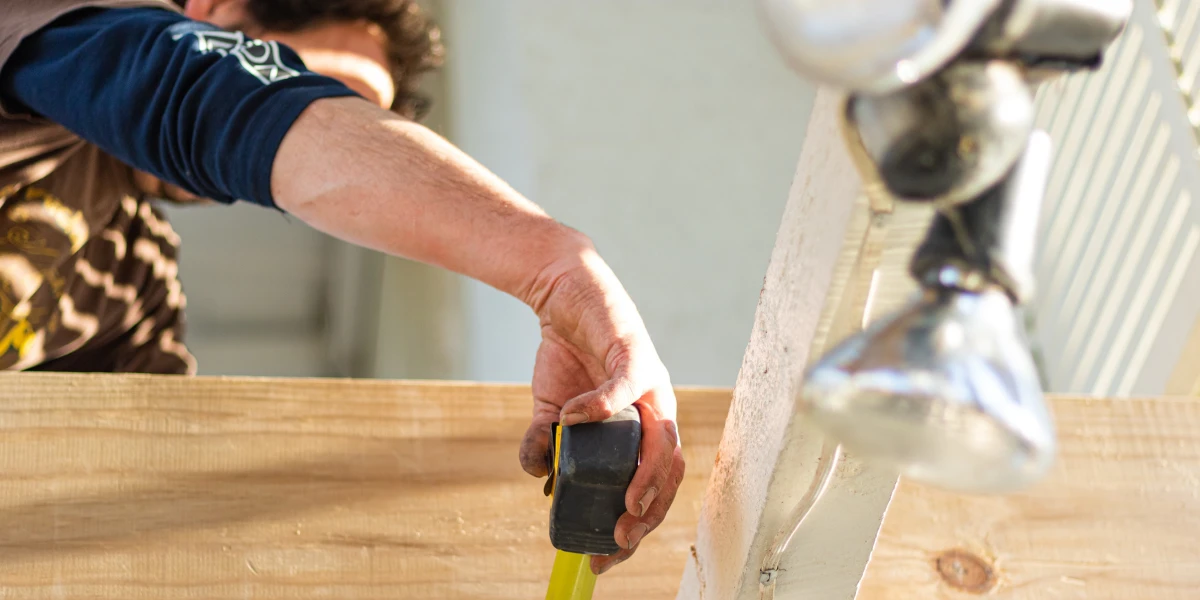 Construction projects can be demanding and time-consuming, meaning you cannot just buy a project straight off the supermarket shelf. But customers are still looking for the best value for money, whether it's choosing their new phone or building a new house.
This is where the construction bidding process comes in. Following preconstruction, a project may be released into the world for contractors to bid on. Put simply, construction bidding is the process in which contractors submit competitive proposals to win contracts for construction projects.
11 Steps In The Construction Bidding Process
Prior to starting the construction bidding process, the first step is to define the project's scope, create a construction cost estimate, and outline specific requirements. Once this is finalized, it's time to initiate the bid solicitation process.
Bid Solicitation: Project owners issue a request for proposal (RFP), request for quote or qualifications (RFQ), or invitation to bid package (ITB) to invite contractors to submit their bids. This is where the bidding process officially starts and the bid documents become available to bidders. These documents can include project plans, drawings, specifications, and possibly a draft

contract

.
Prequalification: In some cases, project owners may prequalify contractors by evaluating their qualifications, experience, and available resources, ensuring all potential contractors are suitable.
Bidders Review and Site Visit: After reviewing the RFP, a construction bidder may want to conduct site visits to gain a better understanding of the project's specific conditions and requirements - some contractors may request their own Request for Information (RFI) to get more info on the project.
Bid Preparation: With the knowledge acquired, contractors meticulously prepare their bids. These bids include cost estimates, project schedules, proposed construction methods, materials, and any other information specified in the RFP.
Bid Submission: Contractors submit their prepared bids to the project owner before the specified deadline.

When the General Contractor (GC) has decided to bid on a project, their next step involves evaluating the project documents to get an understanding of what work will be needed to complete the project successfully. Then they'll craft their own bid-invitation to send out to prospective subcontractors.

Subcontractors will then work on bids and ask additional questions if needed, for clarification or in case information is missing.

When bid day begins to approach, subcontractors send their bids over to the General Contractor. The GC will then review these bids and compare those that are of similar scope. Additionally, they may also ask the subcontractor to provide more details or revise their pricing.

It's not uncommon that the lowest bid gets chosen. However, by showing their experience with similar projects, as well as establishing a good relationship with the General Contractor, the subcontractor is much more likely to be chosen over others.

Bid Opening: The inbox is opened, and the bids for construction come flowing in. After opening up the bids, the project owner reviews all submitted bids carefully.
Bid Levelling: Also known as bid evaluation, Project owners evaluate construction bid proposals based on cost, qualifications, past performance, compliance with project specifications, and other factors.
Contractor Selection: Following a thorough evaluation, the project owner selects the contractor that best aligns with the project's requirements and evaluation criteria - it's important here for a contractor bid to manage expectations carefully.
Negotiation and Award: If necessary, negotiations with the selected contractor are initiated to finalize contract terms, with one of many types of construction contracts eventually being signed by both parties.
Bid Bond and Performance Bond: The selected contractor often provides a bid bond as a form of security to confirm their commitment to the project. A performance bond may also be required to guarantee the successful completion of the project.
Project Execution: After the contract is awarded, the construction project proceeds to the execution phase, with the contractor mobilizing resources, sourcing the necessary materials, and beginning construction. This step is vital to any future bid processes, as potential clients will almost always take your most recently completed projects as a key indicator of how accurate and fair your bids are.

5 Types of Construction Bids
When the client is ready to receive bids on a project, it's time for them to choose a tendering method. Below you will see 4 different types of tendering. Out of these, the most common are open, negotiated, and selective tendering.
Open Tendering
This kind of tendering allows anyone to submit a bid on the project in an open and transparent manner and is mainly used on government projects. Open tendering is a method that generally drives the prices down by creating the most competition for a job. It's not uncommon that public projects are required to use open tendering when soliciting contractors.
Negotiated Tendering
Negotiated tendering means that the client finds a single contractor that can perform the work, and negotiates the contract with them. This procedure is commonly used in highly specialized projects and has in certain cases been considered anti-competitive due to the narrow selection of contractors with a similar degree of specialisation.
Selective Tendering
This form of tendering, sometimes referred to as restricted tendering, is the midpoint between open and negotiated tendering. It's a method where the client (property owner) invites a small group of predetermined contractors to bid on the project. Selective tendering can be faster and less wasteful compared to open tendering. The reason being that only suppliers known to be a good fit for the proposed contract are invited, which means that a pre-qualification process isn't necessary.
Serial Tendering
As the name implies, this method is used in situations when the client is soliciting bids for a series of projects over time. It's commonly used for clients who have multiple projects that are similar, which can be undertaken by a single contractor.
What Makes a Great Construction Bid?
Although it may be tempting as a contractor to offer the "best price possible", a client who's opted for the Design Bid Build route won't necessarily be looking for the cheapest choice.

While cost is undoubtedly a significant factor, the lowest bid can often indicate a contractor's willingness to cut corners or compromise on quality to win the project.
Instead of just looking at price, it's crucial for clients to evaluate bids comprehensively, considering factors like the contractor's experience, qualifications, past performance, and understanding of the project's unique challenges.
After tailoring your bid to match the project, scoping out the competition, and highlighting your experience, there's one thing that many general contractor bids are missing: clear pricing.
One of the biggest mistakes that can ruin your bid is trying to hide or disguise your pricing in the hopes that the client won't think about it too much. Unfortunately, this tactic only makes them think about it more! Make sure to have clear and transparent pricing, giving clients increased confidence and understanding of your construction methods and planning.
Is It Normal To Go Over the Bid Amount?
It's not uncommon for construction projects to exceed the initially estimated bid amount. Whether it's customers changing their minds without thinking of the cost, unavailable resources, or changing regulations, several factors can contribute to this:
Unforeseen Conditions:

Construction is not for the faint-hearted

, and it's normal for unforeseen challenges or conditions to arise during construction. Dealing with issues such as underground utilities, soil issues, environmental concerns or more will all add to the cost.

Design Changes: Sometimes, clients or architects may request design changes after the project has begun, which can increase project costs.
Material and Labor Cost Fluctuations: The cost of materials and labor can fluctuate over time, potentially impacting the overall project cost.
Scope Creep: Expanding the project's scope beyond the original plans can lead to cost overruns, as you take on bigger or more complex work.
To mitigate these issues, contracts often include provisions for change requests and contingencies to account for unforeseen expenses. Proper project management and communication can also help control costs, further increasing your chances of staying within the estimated bid amount.
Your Construction Bidding Checklist

Handling Multiple Simultaneous Bid Submissions
Contractors often find themselves juggling multiple bid opportunities simultaneously. Managing multiple bids can be challenging, but it's essential for success in a competitive industry. If you want to get the most out of your opportunities, here are the best ways to succeed:
Prioritize Bids: Assess the potential value and feasibility of each project and prioritize them accordingly.

Dedicated Bid Teams: If you can, assign dedicated teams or individuals to manage different bids and ensure each one receives the attention it deserves.
Use Bid Management Software: Utilize bid management software to streamline the bidding process, maintain records, and automate repetitive tasks.
Effective Time Management: Plan and manage time efficiently to meet submission deadlines.
Strong Communication: Maintain clear and consistent communication with clients and subcontractors to gather the necessary information and support for each bid.
Leverage historical project data: Use historical data from your past projects to understand which types of projects you should bid on in the first place. By reviewing this information you'll be able to see where you've been most profitable in the past, and also gain invaluable insight into previous defaults. Allowing you to efficiently repeat successful processes and manage multiple bids.

Residential Construction Bids vs Government Projects
Though similar in some senses, construction bidding for government projects differs significantly from residential projects.
While both sectors employ open bidding for transparency, commercial projects often use invited or selective bidding for specialized work, whereas government projects do so less frequently.
Design-build bidding is common in both, but competitive sealed bidding is primarily in government projects, prioritizing the lowest responsible bid.
Meanwhile, negotiated bidding is occasional in commercial projects but rare in government projects due to transparency requirements.
Most importantly, construction bidding for government projects is more regulated to ensure fairness and transparency. These projects require bid bonds, performance bonds, and payment bonds and may prioritise Minority and Women-Owned Business Enterprise (MWBE) participation. They also enforce bid transparency requirements, like public bid openings, to ensure equitable competition.
The Role of Software in Enhancing the Construction Bidding Process
Construction bidding software is significantly improving the construction bidding process by centralizing data, providing document control, automating repetitive tasks, enabling real-time collaboration, and facilitating bid analysis.
Some popular bid-specific software's include:


ConstructConnect

:

Connects contractors, subcontractors, and project owners. Simplifies bid management.

SmartBid

:

Streamlines the bidding process.

BuildingConnected

:

Simplifies bid management for general contractors.
These tools enhance efficiency, accuracy, and communication among contractors, subcontractors, and clients during the bidding process. But when it comes to executing a project once you've won a bid, you'll want to boost your productivity as much as possible with Buildbite.
Buildbite offers a revolutionary approach to construction task management. Whether you need to gather information for optimal contract creation, ensure seamless project execution within contract specifications, or generate project estimates, Buildbite is your answer.
By simplifying documentation, enhancing communication, and facilitating transparent project management, Buildbite can transform how you manage construction projects. Download Buildbite today to experience how it can improve your contract creation and project planning capabilities.
Frequently Asked Questions
If my bid doesn't include a Responsible Bidder Information (RBI), will it be rejected?
The simple answer is no. It is preferred that you submit your RBI with your bid, however, it's not required. In some cases, you might be required to submit your RBI within a specific timeframe, if you are the apparent low bidder.
What's the difference between a tender and a bid?
Bidding is part of the tender process, where bidders participate and compete to get the tender. Tender is the whole process where a client invites other parties to submit a proposal or bid.
What should a construction bid include?
Generally, you should include:
The total cost of executing the project, including:

Subcontractor expenses

General Contractor's costs

Overhead profit

Project's scope (scope of work)

Information about the company, date, name of the project and more
What costs should I factor in the bid cost estimate?
Direct costs: Expenses held by materials, labor, and equipment

Indirect costs: Expenses not associated with your construction activities, such as admin, quality control, permits, utilities, etc.

The compensation or hourly rate allocated to the team, projected expenses for each individual task, and potential overtime.

An estimation of the expenses for the subcontractors - including labor, materials, and equipment.
Subscribe to our newsletter